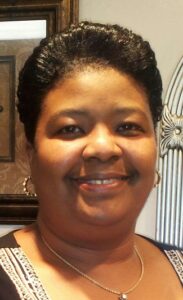 Myra G. Crouch, PhD
National Trainer - Education Consultant!
Dr. Crouch's philosophy about teaching is simple. She agrees with Madeline Hunter when she said, "Kids don't care how much you know until they know how much you care!" Many think she was being too "warm and fuzzy" but what she meant was you are not going to reach some kids academically until you first reach them on the "human to human" level. Dr. Crouch believes that research is clear, when students know you value them as a human being, not just another student; they will work harder for you and challenge you less.
Dr. Crouch believes teachers need to be given evidence-based, proven, practical strategies and applications that teachers can start implementing immediately – without throwing anything out that is working in their classroom. Dr. Crouch believes educators have the toughest job in America as they are asked every day to wear many different hats, especially in collaboration with parents and their families.
Dr. Crouch understands that students come into classrooms, centers, and schools with different backgrounds and cultures and their cognitive abilities, assets and experiences are just as wide ranging.  Sometimes the only thing students have in common is their age! The "one size fits all" approach does not work anymore.
With 25 years' experience as an early childhood administrator, researcher and consultant in capacities ranging from Senior Director, Chief Program Officer and Head Start Administrator, Dr. Crouch has provided leadership as a strategic planner, thought leader, and professional development expert in advancing teacher preparation, and instructional practices of the early childhood education workforce (Pre-k – 3rd grade). Dr. Crouch was the Project Director for the state of Ohio's Head Start/Public School Transition Demonstration Project in which she was instrumental in implementing pre-k through third grade transition teams aimed at engaging principals and teachers in ensuring continuity between pre-k and the early grades.
Dr. Crouch is dedicated to helping educators be successful through motivation, inspiration, and common-sense approaches to classroom management. Most importantly, she leaves educators with as many proven, practical strategies as she can. After all, Dr. Crouch was given an opportunity to be a volunteer in Head Start which changed her life completely and has guided her life's work to ensure that all students receive a quality education. And with that experience, she continues to challenge educators to support the diversity that students bring in becoming the next generation of productive citizens.